Some of Asia's top chefs were on hand for the announcement of the regional awards. This year, Bangkok's Gaggan and Singapore's Restaurant Andre hold the top two spots, followed by Hong Kong's Amber and Otto e Mezzo Bombana.
Long-standing rumours that the next Asia's 50 Best Restaurants awards would take place in Macau were confirmed today at the Wynn Palace. Tim Brooke-Webb, managing director of The World's 50 Best Restaurants, announced that the awards ceremony would take place at the Wynn Palace for the next two years, and the first will be on March 27, 2018.
In a media conference that included chefs who were on the Asia's 50 Best 2017 list, Brooke-Webb called Macau "a foodie hub" and said their reason for partnering with Wynn was for its "dedication to gastronomy that goes up to founder, Steve Wynn".
Asia's 50 Best Restaurants, which started in 2013, is an offshoot of the World's 50 Best Restaurants list, which has been going since 2002. For these awards, Asia is divided into six regions – China and Korea; Southeast Asia south; Southeast Asia north; Central Asia and the subcontinent; Japan; and Hong Kong, Macau and Taiwan, each with an academy chair who selects a panel of 49 anonymous voters, divided between chefs and restaurateurs, food writers/bloggers, and gourmands. (This writer is AC for Hong Kong, Macau and Taiwan.)
Each voter, including the academy chair, then selects in order of preference their top 10 restaurants within Asia that they have eaten at within the past 18 months. Voting is done anonymously online, and the process and results are overseen and checked by Deloitte.
The 2016 and 2017 awards were held in Bangkok, Thailand, while before that, the ceremony was held in Singapore.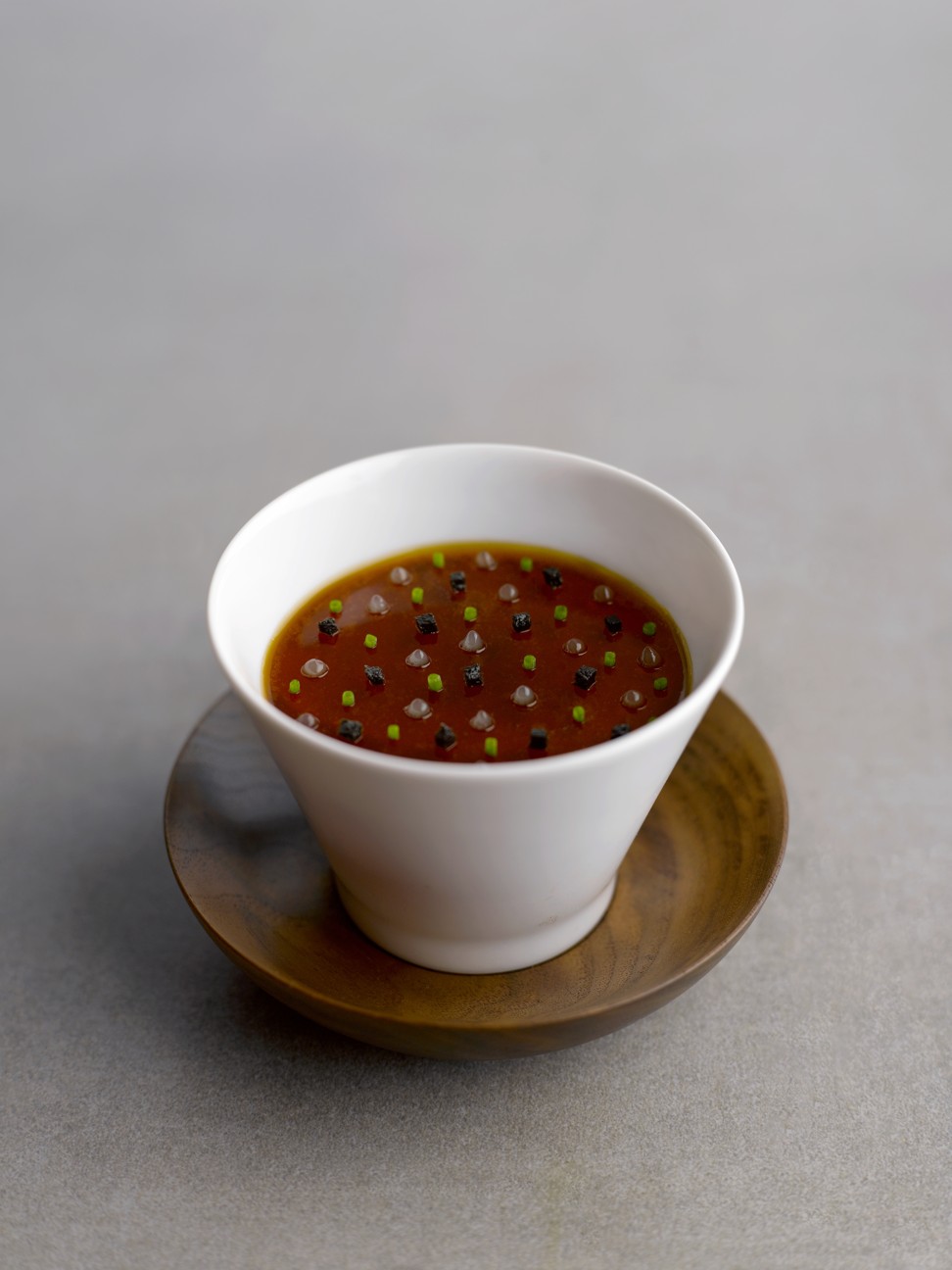 Other Hong Kong establishments on the A50 Best 2017 list were Lung King Heen at the Four Seasons (number 17), Ta Vie (number 33), L'Atelier de Joel Robuchon (number 41), Ronin (number 45) and The Chairman (number 47). In Macau, two restaurants were on the list (Jade Dragon at #32 and The Tasting Room, #39), while Taipei had three (Raw, #24, Le Mout, #28, and Mume, #43).