The proposed elimination of presidential term limits in China risks an international backlash over China's strongman politics, but would help ensure the continuity of the country's policies, diplomatic observers said.
The bold move would send a message that Xi and his initiatives were here to stay and cement China's ambition to fill the global leadership vacuum left by US President Donald Trump, they said.
But observers also stressed that the next few years could be volatile for China and frictions over controversial moves such as the military build-up in the disputed South China Sea would remain.
If confirmed at the end of the annual National People's Congress session next month, the removal of the remaining constitutional barrier on presidential term limits would open the door for President Xi Jinping to stay in power for as long as he liked, just like other authoritarian potentates, analysts said.
Michael Kovrig, senior adviser for China and North East Asia at International Crisis Group, said the further elevation of Xi, already China's most powerful leader since Mao Zedong, would increase both upside and downside risks, with policy-making becoming more personalised.
While an all-powerful Xi could build on the strength of China's centralised party-state system and make for a bold and decisive China, "whether that is good for China and the world depends on whether that one man makes the right decisions", he said.
"For other governments, it will become even more important to find and develop diplomatic channels to bring issues to Xi's attention … to get him to make decisions on them. The sheer quantity and magnitude of decisions could become exhausting unless Xi has a very effective system for managing issues," Kovrig said.
The announcement of the proposal on Sunday comes as China has been more eager to take the global lead and Washington's and Europe's influence has waned. Xi has repeatedly defended global trade but soon after taking office, Trump announced the US' withdrawal from the Paris climate change agreement and the Trans-Pacific Partnership.
Orville Schell, a veteran China expert and director of the Centre on US-China Relations at the Asia Society in New York, said in a commentary on the centre's online magazine ChinaFile that eliminating the presidential term limit would give China's ambitious outward push, such as the "Belt and Road Initiative" and Xi's grand vision for China to take global centre-stage, more durability and chance of success.
"By enabling planners to project China's ambitions abroad with more long-term certainty and continuity, the large-scale, global projects it has already launched – such as the Asian Infrastructure Investment Bank, the Belt and Road Initiative, the occupation of the South China Sea, and even its undeclared intention to become hegemon of the Asia-Pacific – now suddenly gain a new presumption of being successfully carried out," Schell said.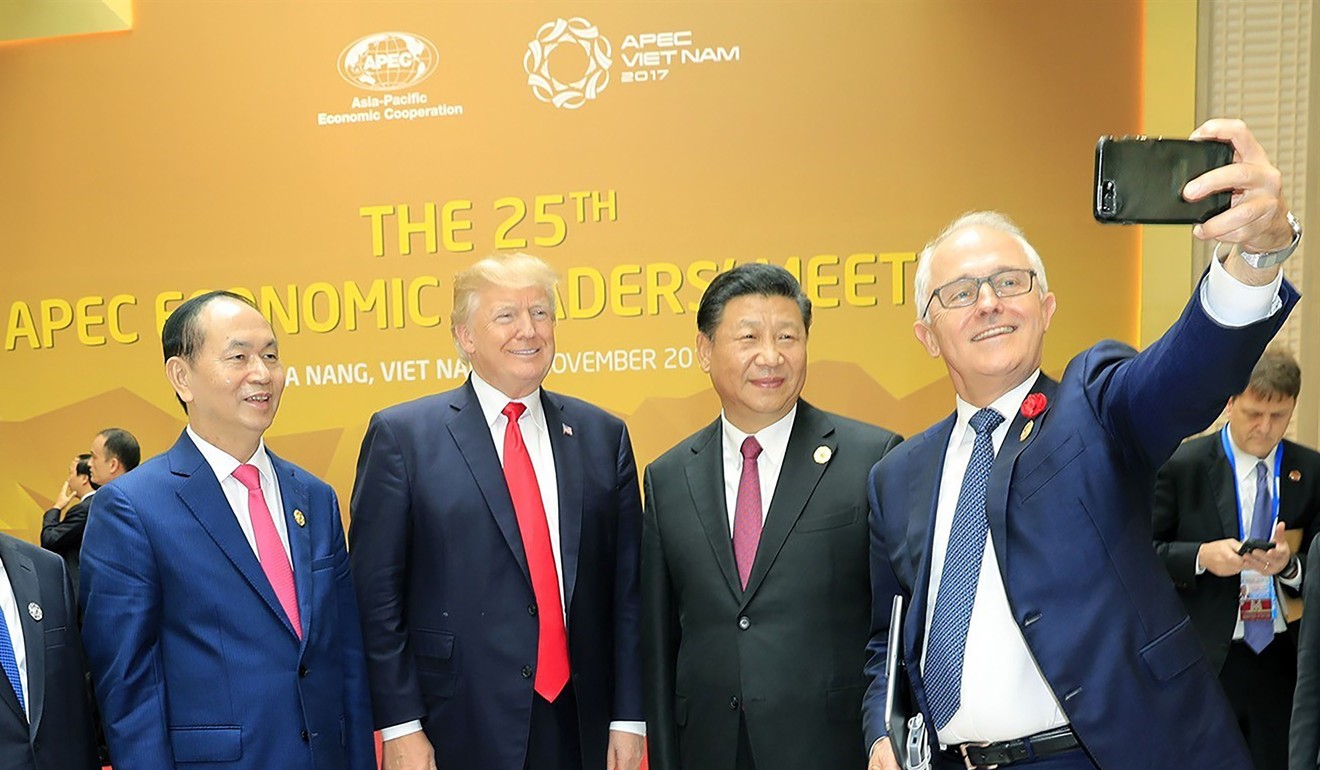 But it would also give the global trend towards authoritarianism a big boost, he said.
"A strong China will doubtless want to be a contender for such a leadership role, so Xi's enthronement as its new Napoleon could have some salutary consequences, as did the reign of the French emperor, even as he led France in catastrophic wars," Schell said.
Wang Yiwei, an international relations specialist at Beijing's Renmin University, said the strengthening of one-man rule was a bid to maximise the comparative advantages of China's political system compared with the electoral volatility in Western democracies.
However, China's opaque elite politics, undemocratic system and Beijing's strong-arm tactics against its smaller Asian neighbours remain the biggest obstacles for Xi's international ambitions.
Anti-China sentiment is rising not only among China's neighbours, but also other major powers, including the US, Japan, Australia and Europe, which have been vocal about Beijing's meddling in their political system, unfair business practices, human rights violations and military build-up.
Robert Daly, director of the Kissinger Institute on China and the US at the Washington-based Wilson Centre, said the abolition of term limits for the presidency was another example of Chinese rejection of Western-style liberal democracy and would not alter Beijing's emerging strategic rivalry with Washington.
But Daly, a former Beijing-based diplomat, said the move could be a boon to America's soft power.
"The US and other democratic nations should use this latest, clearest Chinese rejection of democracy to highlight the importance of transparency, representative governance, and liberal institutions worldwide. Without such a counter-example, a growing number of countries will credit the purported confidence and competence of what is, undeniably now, Xi's China," he said on ChinaFile.
Despite China's perceived continuity compared with Trump's contentious inward-looking "America first" approach, both Kovrig and Hwang Jae-ho, from Hankuk University of Foreign Studies in Seoul, also said the rising cult of personality and Xi's absolute control pointed to growing risks of dangerous miscalculations as his advisers would be more afraid to speak truth to power.
"When Xi becomes authoritarian and has few people making good suggestions, it will be easier for Xi to make wrong decisions; and for the same reason, if wrong decisions come out, the possibility of being corrected quickly is low," Hwang said.