General Motors predicted in 1939 that, one day, we would be zipping around town in driverless cars.
Hollywood picked up the cue from the United States auto giant's Futurama exhibit at the 1939 New York World's Fair, and the visionaries behind George Jetson (he of the futuristic cartoon family) saw us flying above cities in drone-like capsules.
While autonomous vehicles and drones both feature in current thinking for smart cities globally, manufacturers now have a clearer idea of what automobiles will look like in the not too distant future. If the concept car revealed in January by Chinese start-up Byton is anything to go by, one's daily drive might be the only connected device anyone will need.
For transport, living room, smart home hub and health monitor all in one, Byton introduces its electric SIV (Smart Intuitive Vehicle) with Amazon Alexa.
This keyless car greets its owners via facial recognition, and through artificial intelligence, becomes more responsive to their habits and preferences. It may even do the thinking for you. According to the company, the on-board technology can "analyse a user's calendar, locations, hobbies and application data to provide customised advice on what to do next". The hardware also synchronises with the user's other devices, enabling Byton to track the user's health status including weight, heart rate and blood pressure.
The cabin has a bespoke lounge feel, with a flat wooden floor, leather upholstery, and individual entertainment screens in addition to the full-width, 125cm "shared experience display" on the dashboard. All the car's seats rotate, paving the way for autonomous driving functionality that the brand expects to enable, via a software upgrade, additional sensors and camera upgrades, from 2020. The control of features such as navigation is achieved though voice or gestures from anywhere in the car.
Smart surfaces on the exterior can switch to suit different driving scenarios, as well as communicate with users and pedestrians. A hidden antenna on the roof prepares for 5G communications, promising superfast data transfer for those working on the go. The car monitors its own energy use, and when in fast charge mode, 80 per cent of the battery can be powered up in 30 minutes.
Byton has unveiled three models. An SUV is slated for launch in China in 2019. Byton's sedan and MPV are expected to follow by 2021 and 2022.
Also in January, Jaguar Land Rover, Britain's largest automotive manufacturer, announced a collaboration with Qualcomm Technologies and other partners that will enable smart cars and smart homes to communicate as one. The functionality to adjust heating systems, turn on home lighting, and unlock the front door, all from the driver's seat and without picking up their phone, is showed in the new Jaguar I-PACE, the brand's first electric car.
The premium Range Rover models will even have what the company calls a "digital butler" on board. This is based on the intelligent Touch Pro Dup entertainment system developed with Panasonic and the 5G-ready CloudCar platform that uses machine learning and natural language understanding to generate a customised driving experience.
According to Peter Virk, Jaguar Land Rover's director of connected car and future technology, "the connected infotainment system learns from you and anticipates your needs, serving you what you want, when you want it – but never intrudes letting you enjoy the drive, while it takes the stress out of daily life, like any good butler or digital personal assistant should".
To future-proof its brands, every model in the line will be electrified by 2020, including the iconic Jaguar E-type. Capable of 0-100km/h (62mph) in 5.5 seconds, the new version will also be about one second quicker than the original Series 1 E-type.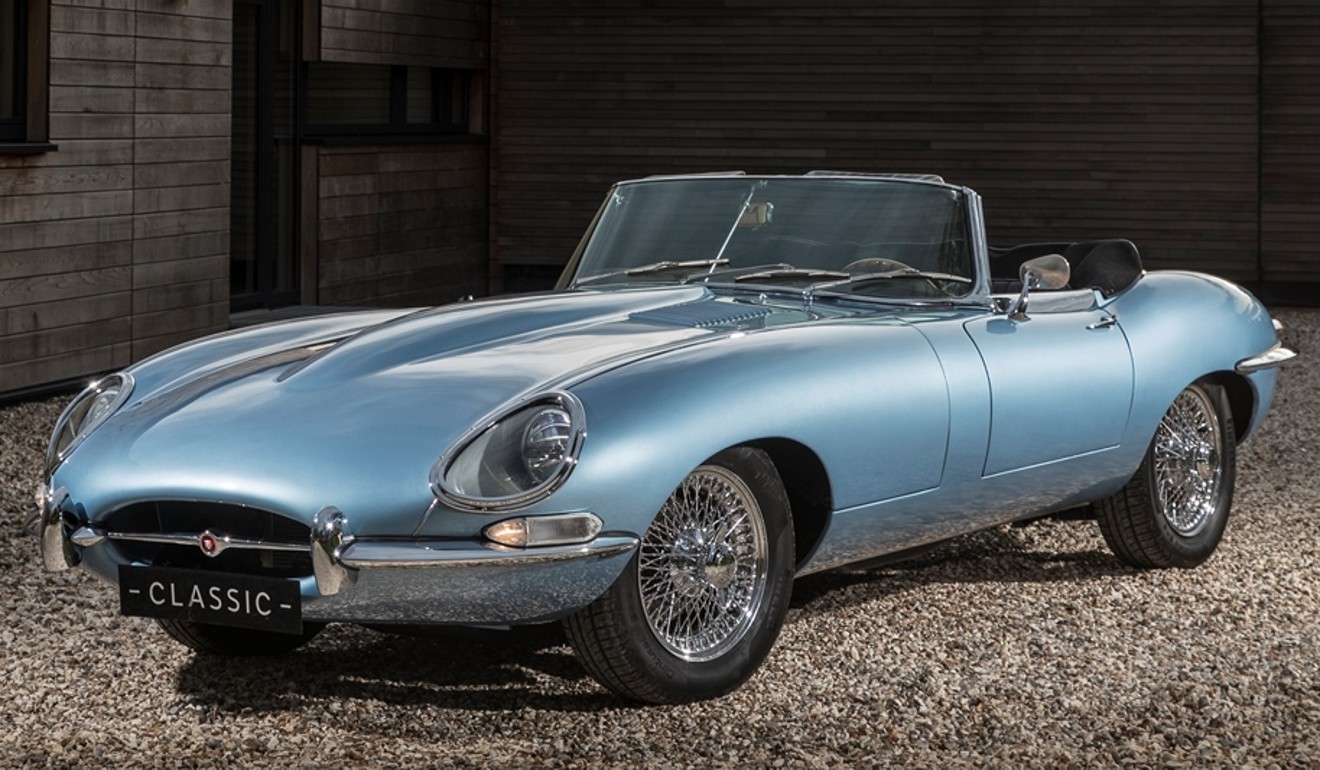 As for the longer-term, Jaguar's vision for 2040 and beyond is a premium, compact, on-demand vehicle which is fully autonomous, but drivable, too. It features an intelligent, connected steering wheel that lives in your home "and becomes your trusted companion".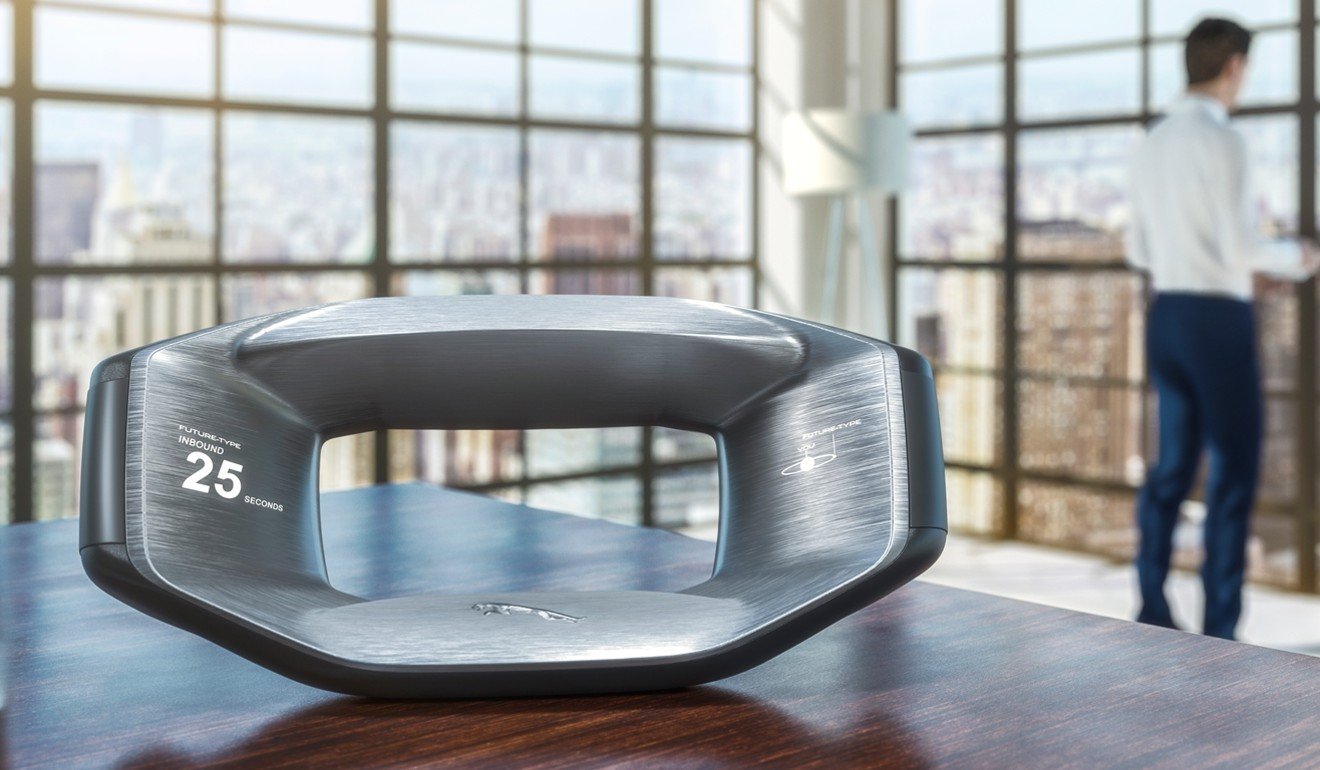 Among the hundreds of tasks that this voice-activated Artificial Intelligence (AI) steering wheel – named Sayer, after the designer of the E-type – can do is summon your car, play music, book you a table – and even knows what's in your fridge.
The option of sharing the car with others in the community means that individuals need only fully own the steering wheel, not the car itself.
To get you to a scheduled meeting on time, Sayer can also work out when you need to get up in the morning, have a car autonomously arrive at your door, and advise which parts of the journey you might enjoy driving yourself.
The Rinspeed concept vehicle Oasis from Switzerland's Frank M. Rinderknecht even has an integrated garden plot tucked behind the windscreen.
Such innovation, says Ian Callum, director of design at Jaguar, should keep car brands desirable in a more digital and autonomous age.