Beijing's former top official in charge of Hong Kong affairs has rejected reports that the Hong Kong and Macau Affairs Office will be merged with the Taiwan Affairs Office to consolidate efforts to fight pro-independence ideologies.
Wang Guangya, former director of the HKMAO, also said on Sunday that calls for self-determination and independence are the same in nature – that they are both a violation of the Basic Law, the city's mini-constitution.
He sought to quell concerns that the Chinese government has abandoned the "one country, two systems" governing formula under which Hong Kong has a high degree of autonomy from Chinese rule.
"The 'one country, two systems' formula will only be even more successful," said Wang, now a deputy to China's legislature, on the sidelines of China's annual parliamentary session.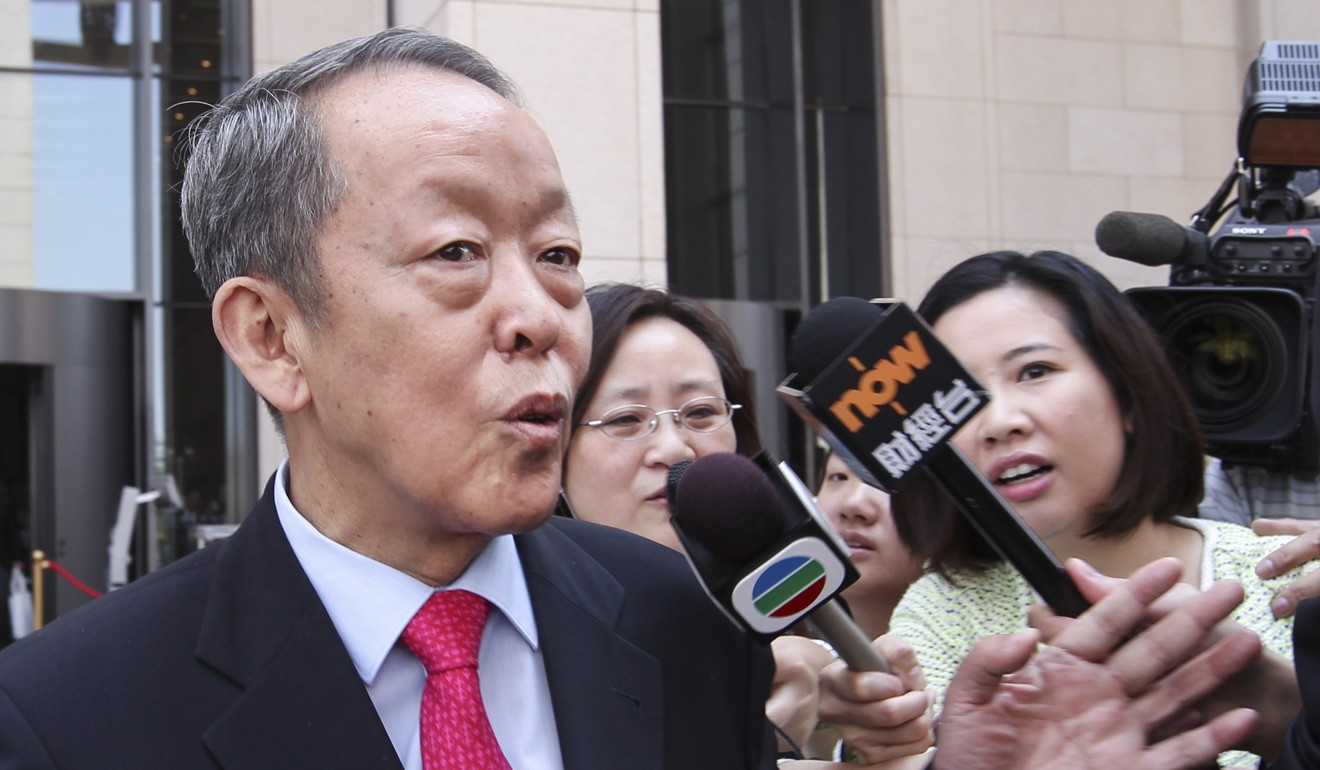 He said he had not heard of the reported merger of the offices, as the Ming Pao newspaper claimed on Friday, citing anonymous sources.
The report said that the announcement was made during a meeting between mainland officials and non-Communist Party members last month.
Lau Siu-kai, vice-chairman of the semi-official Chinese Association of Hong Kong and Macau Studies think tank, told the Post the merger had been discussed for two years and had already been approved by the Chinese leadership. He declined to name his sources.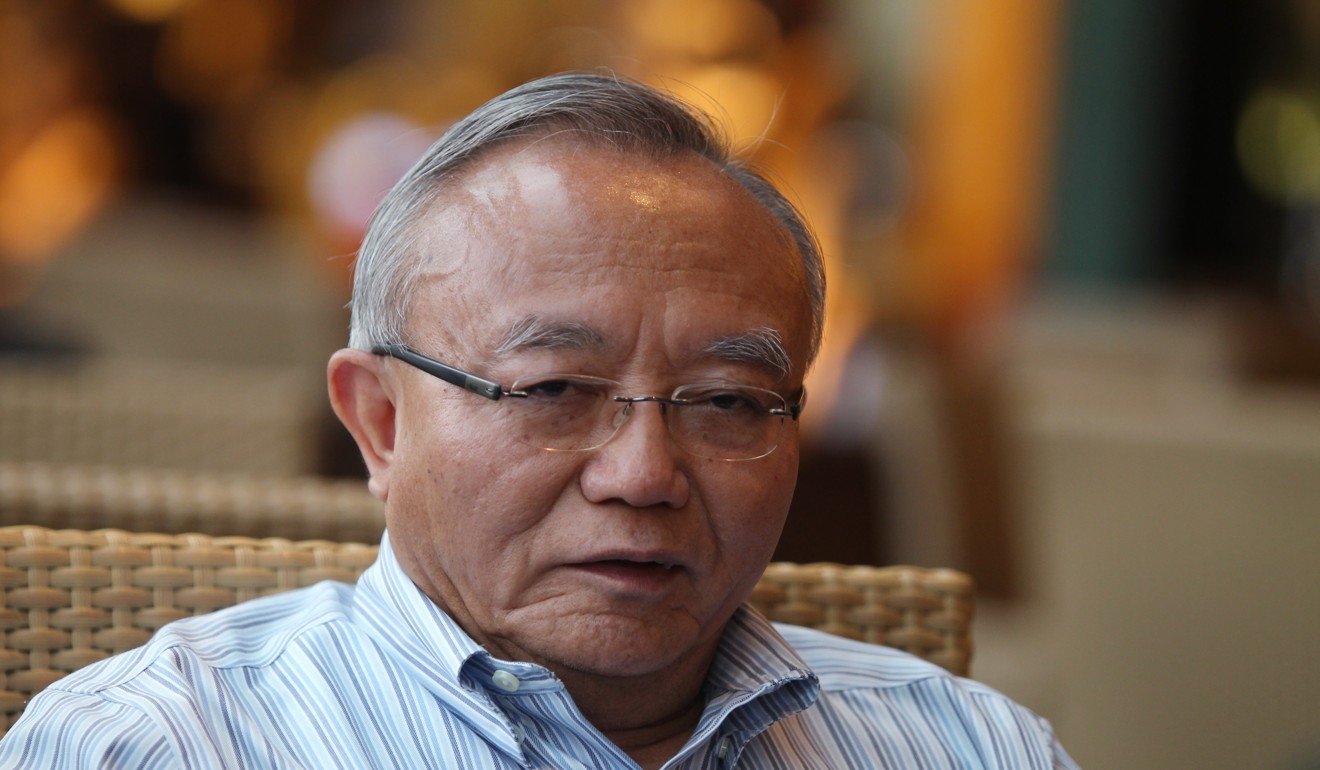 He believed that a merger would help prevent the "convergence of divisive forces" in Hong Kong and Taiwan.
Concerns over "one country, two systems" surfaced again on Saturday after Yu Zhengsheng, chairman of the Chinese People's Political Consultative Conference (CPPCC), for the first time in his five-year term, did not mention the formula in the "plans ahead" section of the work report he delivered in the Great Hall of the People.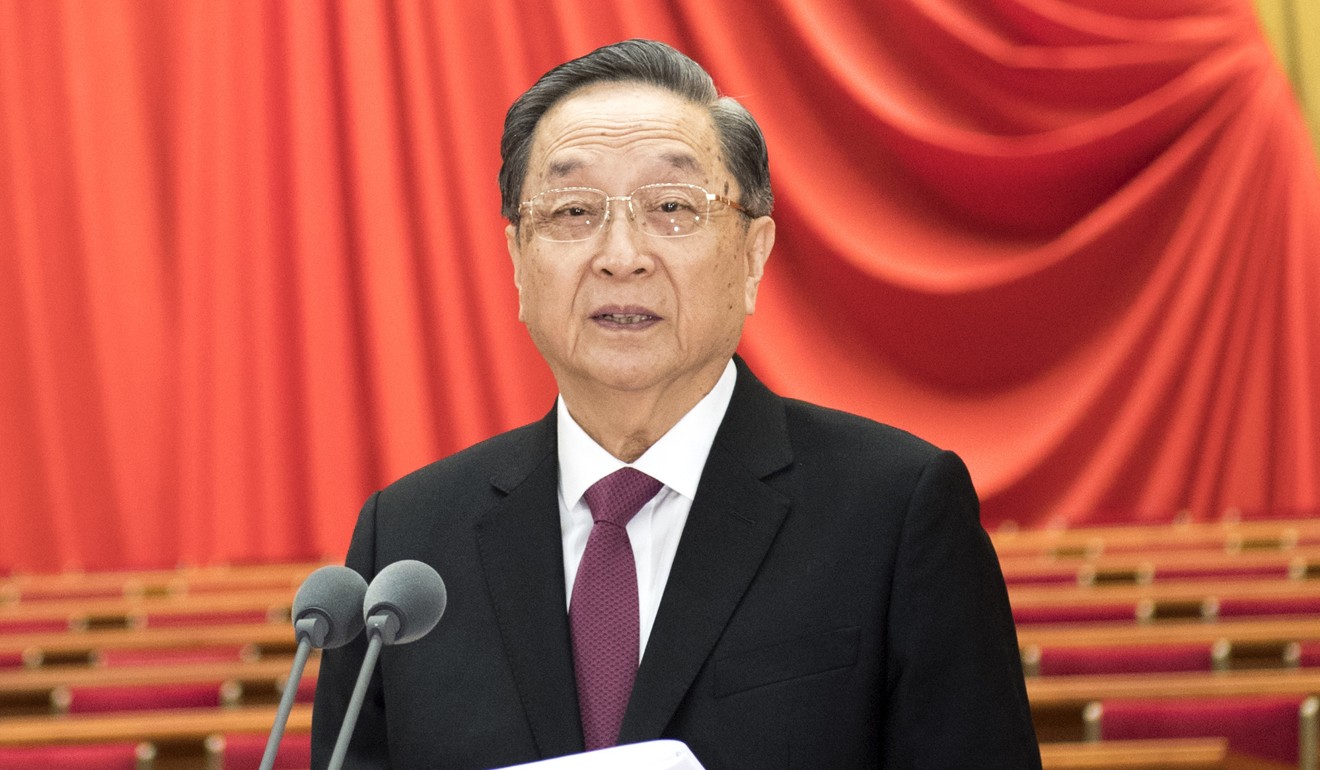 But in the section where he reviewed the national body's work over the past five years, he stated Beijing will comprehensively implement the formula under which Hong Kong is allowed a high degree of autonomy.
"The central government's key leaders have already stressed that the 'one country, two systems' formula will not be changed. There are remarks where (state leaders) do not need to say every single time," Wang said, telling Hongkongers not to worry.
He also applauded Hong Kong's chief executive Carrie Lam Cheng Yuet-ngor for her work since she took up the top post about seven months ago. Lam said in Hong Kong separately on Sunday that she also had not heard of the reported merger.
Asked about Hong Kong election authorities' decision to bar advocates of self-determination from running in this month's Legislative Council by-election, Wang said calls for self-determination and independence were both violations of the Basic Law. Li Fei, chairman of the Basic Law Committee under China's top legislative body, the National People's Congress Standing Committee, made the same remarks last month after Demosisto's Agnes Chow Ting was banned from contesting the Legislative Council by-election on the grounds of her party's calls for self-determination.
Meanwhile, Chen Sixi, deputy director of Beijing's liaison office in Macau, alleged that "external forces" have been trying to bring pro-independence ideology from Hong Kong into Macau. But he added that Macau had already enacted national security legislation and Hong Kong should study the need to enact such laws in the city.
In 2003, the Hong Kong government was forced to scrap a plan to enact the national security law after half a million people took to the streets in protest, with many saying the laws were a threat to civil liberties.
But Lam had made clear that she would do her best to create a favourable environment to enact the law which, under the city's mini-constitution, would prohibit treason, secession, sedition and subversion against the Beijing government.
At a meeting among Hong Kong's CPPCC delegates on Sunday morning, delegate Shie Tak-chung said that Hongkongers should love their country under the "one country two system" principle or even if it was a "one country, one system" principle.
Their love for the country should be "nurtured" when they are young, Shie added. He suggested that Beijing should tell the Hong Kong government to get rid of British colonial "symbols" such as street names at an appropriate time.