Japan's September 20 leadership contest has long been touted as a crowning achievement for Shinzo Abe. He will easily win a third term, becoming Japan's longest-serving prime minister.
Now, it's looking like a poisoned chalice. Growth is slowing. Tokyo's battle against deflation is fizzling. And Donald Trump's trade war is sending intensifying headwinds Tokyo's way. Mounting economic challenges could derail Abe's headlong drive to revise the pacifist post-war constitution.
True, Asia's No 2 economy advanced a faster-than-expected annualised pace of 3 per cent in the second quarter. That's ancient history, though. Since then, US President Donald Trump formally slapped 25 per cent tariffs on US$50 billion of Chinese goods. He's eyeing another US$200 billion of goods, perhaps on the way to US$500 billion. He telegraphed 25 per cent taxes on cars and auto parts.
Coming on top of steel (25 per cent) and aluminium (10 per cent) levies, the first actions hit Japan Inc. by way of China, its main market. The last one would be a full-frontal assault on Toyota, Nissan, Honda and myriad Japanese industries tied to the East Asian supply chain.
Rather than ancient-history data, consider what the Bank of Japan warned of last week: intensifying downside risks. Hence Governor Haruhiko Kuroda's team signalling that they will maintain "extremely low levels of short- to long-term interest rates for an extended period of time." In other words, indefinitely.
That's quite a departure from hints of BOJ "tapering" earlier this year. Marcel Thieliant of Capital Economics reckons Kuroda & Co. will keep its 10-year yield target at zero beyond 2020. Even that could prove optimistic, though, given Trump's escalating assault on global trade. And it will put the onus on Abe to pivot back to upgrading an uncompetitive economy.
That's not how Abe hoped to spend the next two years. Since December 2012, Abe has been betting that massive BOJ easing and weaker yen would reflate the economy. Rising corporate profits, it was hoped, would kick off a virtuous cycle of wage gains, inflation and higher living standards. So much so that Abe slow-walked structural reforms to loosen labour markets, catalyse innovation, cut red tape and narrow the gender pay gap.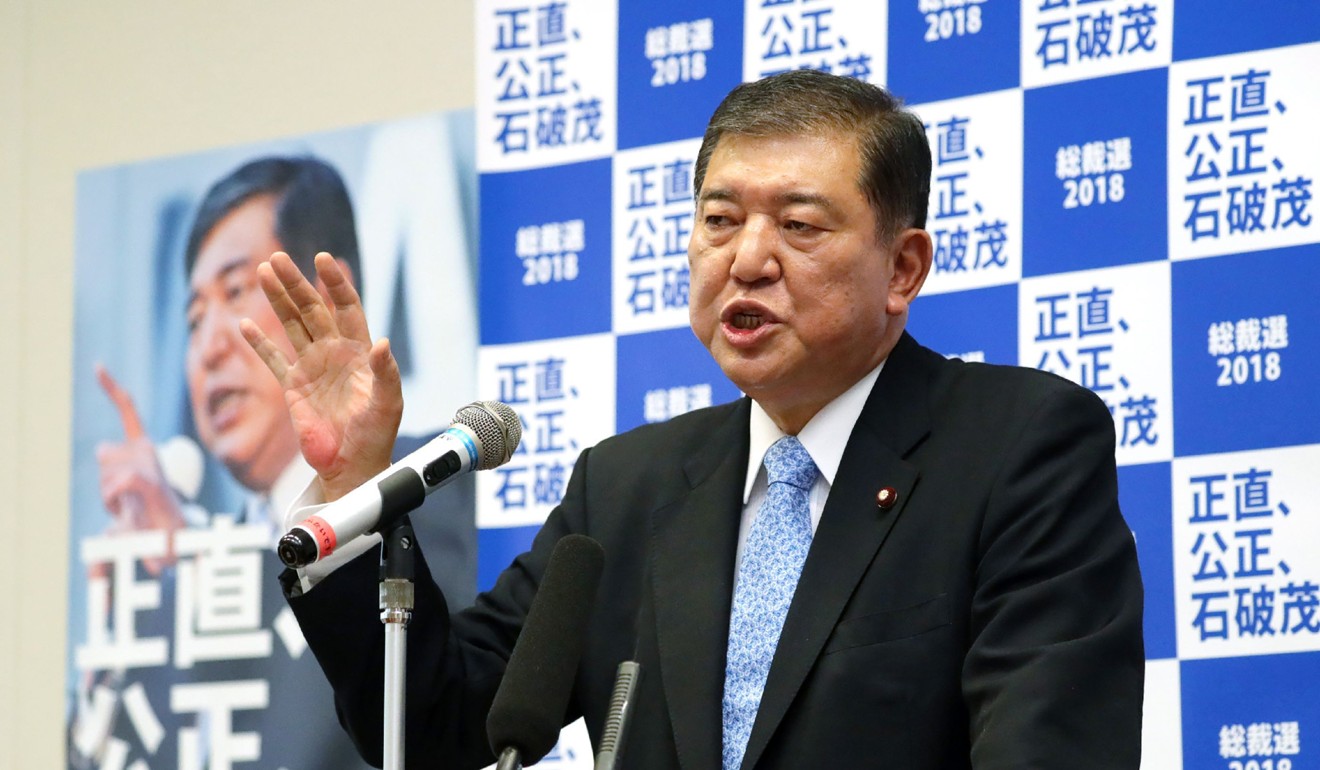 What the strategy didn't anticipate was Trump. Abe positioned himself not just as Trump's man in Asia, but his closest ally among world leaders. The idea was to preserve US-Japan security relationships and give Tokyo preferential treatment from a mercantilist White House.
That strategy is backfiring spectacularly. Along with going rogue on North Korea, Trump refuses to give pal Abe exemptions on tariffs. That leaves Abe with some explaining to do with Japan's 127 million people. Luckily for Abe, Thursday's election isn't a plebiscite, but a contest for leadership of the ruling Liberal Democratic Party. He's seen trouncing former defence chief Shigeru Ishiba.
But to what end? His career-long passion to alter constitutional constraints on fielding a conventional military is very much in question. An Asahi newspaper poll found that only 8 per cent of voters see such changes as a major election issue. Concerns about economic reform and strengthening social safety nets topped voters' wish list.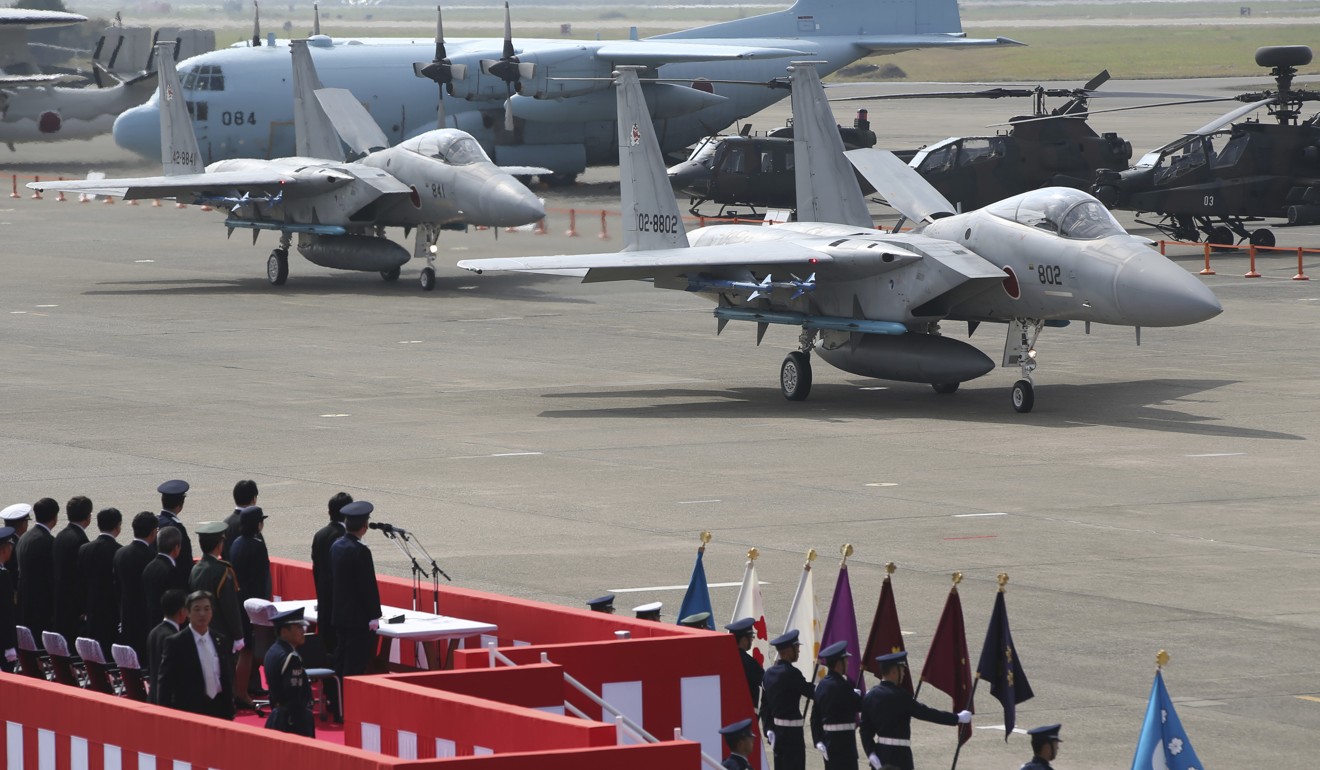 Abe's neglect of key upgrades, meantime, is a rising concern in markets. Japan's Topix index, it's worth considering, is down more than 10 per cent from its January high. And that's before the fallout from Trump's trade war slams the real economy and decimates corporate profits.
If Abe thought term No 3 would be a cinch – and that his constitutional dream could come true – he'd better think again. Investors, too. Abenomics is still more of a marketing campaign than crowning economic achievement.