Hongkongers visiting Thailand will be able to get through immigration more quickly from Saturday, when automated border clearances begin.
A similar arrangement will be offered to Thai passport holders visiting Hong Kong. The Southeast Asian nation is the fifth country to have struck a deal on the automated checks with the city, after South Korea, Germany, Singapore and Australia.
"Residents of [Hong Kong and Thailand] can easily pass through immigration control, resulting in shorter waiting and clearance times," Raymond Lok Wai-man, the Immigration Department's assistant director responsible for information systems, said.
Lok said using the automated clearance service would take about 20 seconds. On average it takes about 75 seconds for a visitor to go through immigration clearance at a counter when entering Hong Kong, and 57 seconds when leaving.
"[The arrangement] could allow greater travel convenience for residents of Hong Kong and Thailand," Lok said.
Thailand is one of Hongkongers' favourite travel destinations. In the first seven months this year, there were 570,000 visits to Thailand by people from the city, according to the department, and 330,000 to Hong Kong by Thai travellers.
To use the service, Hongkongers will need to have an electronic Hong Kong passport valid for at least six months, be at least 120cm tall, have no adverse records in Thailand and be staying for no more than 30 days. It is only open to people going to the country as visitors, and is only available at Suvarnabhumi and Don Mueang airports, the two international airports in Bangkok, the Thai capital.
Lok said Thailand was still developing the service, and he hoped it would be available to Hongkongers in other parts of the country soon.
Thai passport holders hoping to use the city's e-Channel service, as it is known, would need to be at least 11 years old, have visited Hong Kong at least once in the previous 12 months, and still have six months left on their passport. They will also need to have a clean record with immigration.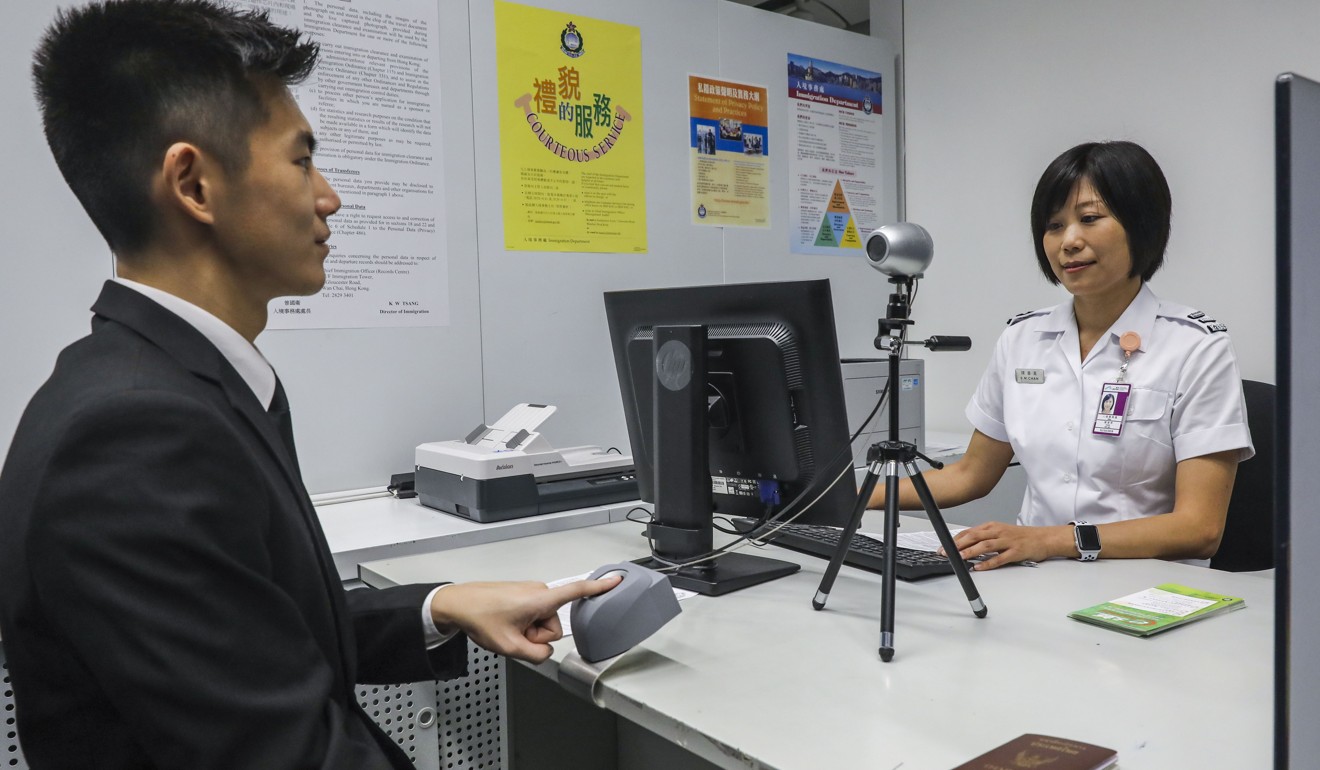 They will beforehand need to enrol with Hong Kong immigration officers, who will take their fingerprints and a photo of them. They can enrol at Hong Kong International Airport or at the Immigration Department's headquarters in Wan Chai.
The department said it aimed to expand the list of countries with which it has mutual automated clearance, and that it was in talks with "several" countries which are popular travel destinations for Hongkongers.