Xi Jinping's most trusted economic adviser left for the United States on Tuesday seeking more engagement with Washington on trade and macroeconomic policy at a rocky time for relations.
Liu He, director of the Office of the Central Leading Group for Financial and Economic Affairs, will meet US officials in Washington during the visit that finishes on Saturday.
The trip signals that Liu will be a key official handling economic relations between China and the US following a reshuffle during Beijing's annual legislative session starting next week. Liu is also widely seen as the most likely candidate to take over as central bank governor when incumbent Zhou Xiaochuan retires.
It comes after the ruling Communist Party on Sunday announced controversial proposed changes to the constitution removing term limits on the president and vice-president.
But diplomatic observers said trade and economic issues would be at the top of Liu's agenda, especially with the prospect of Peter Navarro being given more direct influence over US trade policy.
The White House trade adviser, who is known for being tough on China, was sidelined last year after he reportedly clashed with US President Donald Trump's more moderate advisers. But US media have reported this week that Trump aides are now considering promoting Navarro to assistant to the US president on trade policy – a sign that Washington could be about to put its rhetoric against China into action.
A Beijing-based source familiar with Sino-US trade talks said giving Navarro more say on trade policy could worsen relations between the two countries.
"We have now reached the stage where we have to be frank and open in our talks, and make clear what China's bottom line is," the source said. "We have not been clear about this in previous talks, and we were also not clear about how should handle trade with the US."
Trade tensions between the two sides have been building, with Trump labelling China as a major strategic rival, along with Russia, in December. This month, the US Commerce Department recommended a tariff of at least 24 per cent be imposed on all steel products from China. The Trump administration is also mulling over actions to punish alleged Chinese intellectual property theft.
Beijing has meanwhile vowed to take all necessary measures to protect its interests. But on Monday, it said it removed anti-dumping and anti-subsidy duties on US white-feathered broiler chickens after a World Trade Organisation ruling last month that pushed Beijing to lower the tariffs.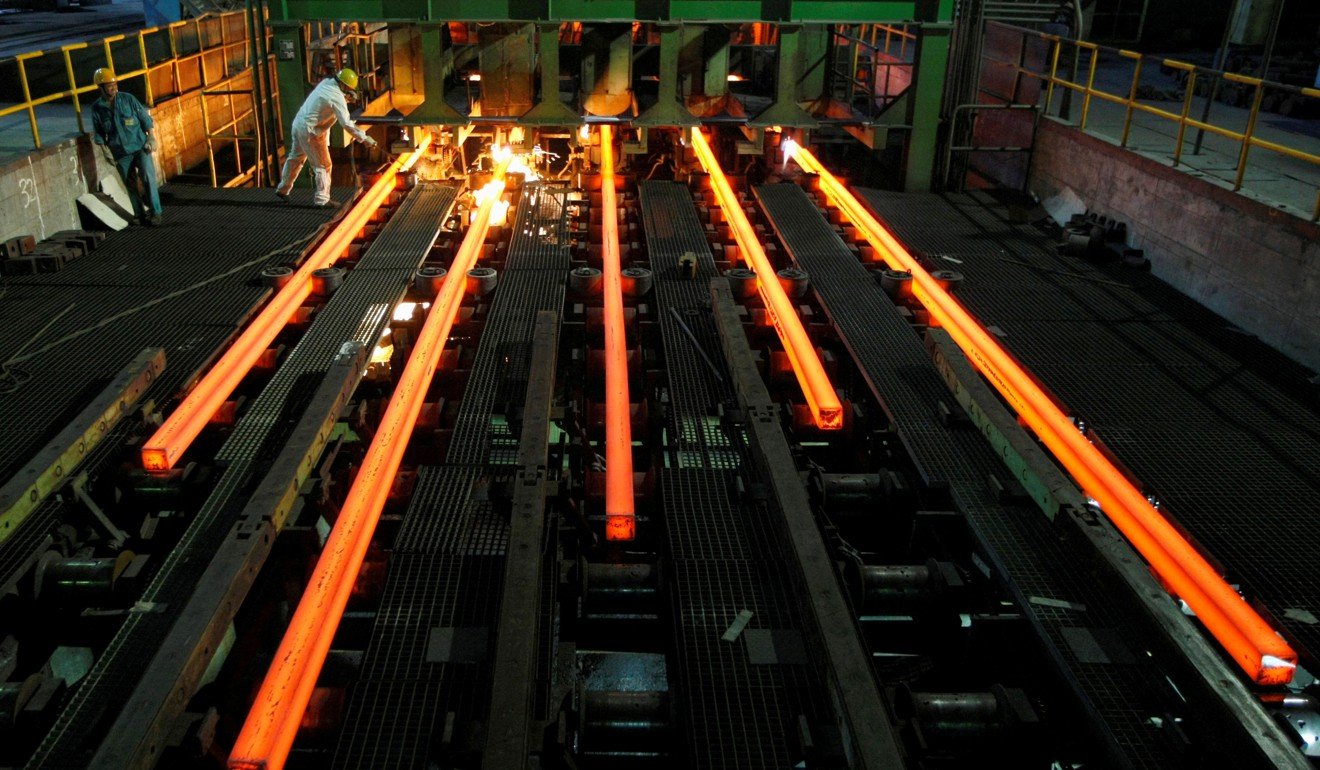 Shen Jianguang, Mizuho Securities chief China economist, said China and the US were facing a serious challenge and talks were urgently needed to avoid misunderstandings.
As well as trade, China is also concerned about recent turbulence on the US stock market and the impact of US monetary policy on its financial market, according to observers.
"Liu will not only talk about trade, but also long-term Sino-US cooperation. The two sides will seek coordination on macroeconomic policy as there are uncertainties about a possible US interest rate rise and the stability of the US dollar," the source said.
John Frisbie, president of the US China Business Council, said Liu's trip was a positive move by Beijing to seek engagement with the Trump administration.
"We hope he brings substantive commitments on policy changes he referred to in his recent Davos speech," Frisbie said.
Liu, 66, a Harvard-educated technocrat, told the World Economic Forum in Davos in January that China's economic transformation could create huge potential for foreign companies.